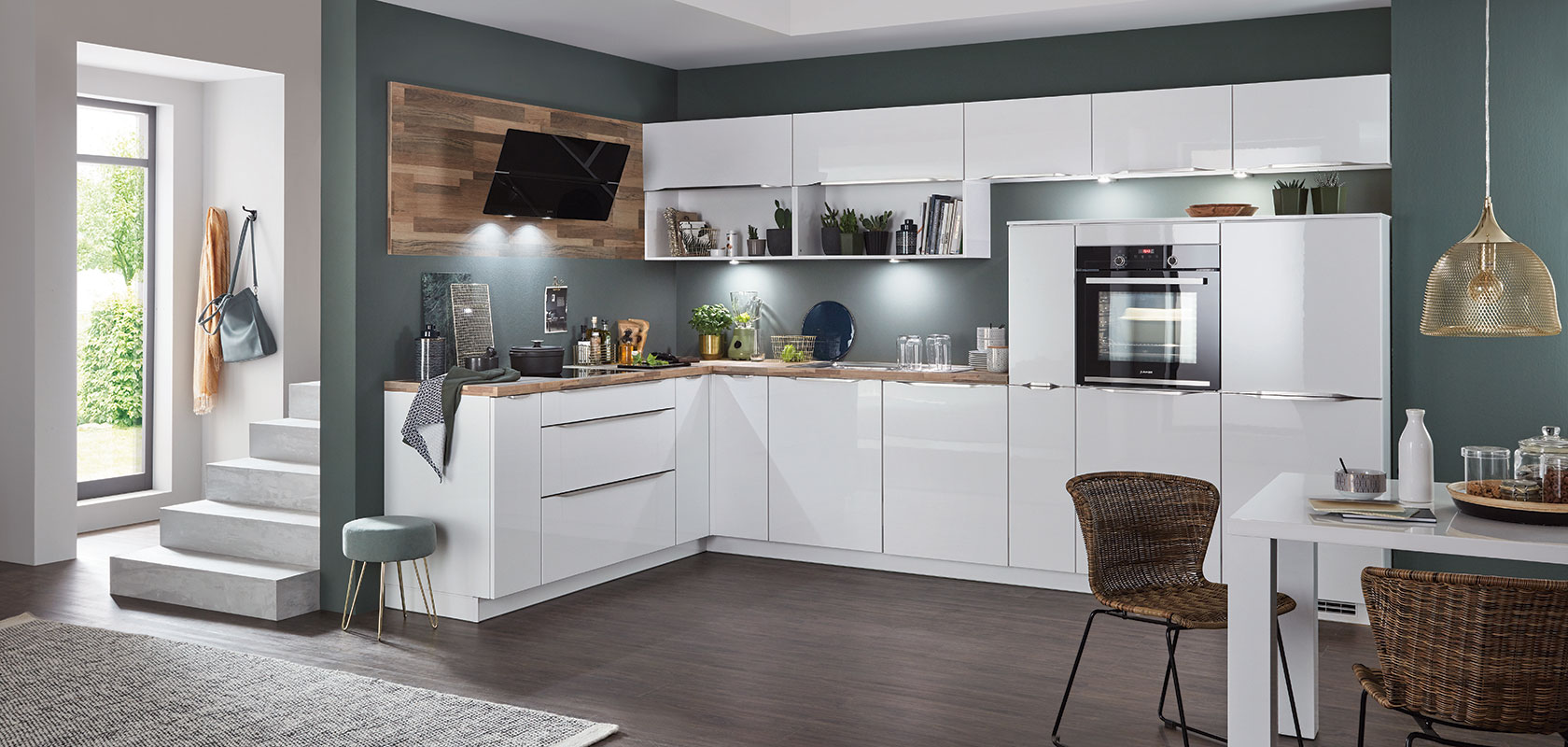 Exquisite appearance, ergonomic XL height and ideally utilized storage space—the LUX 817 has it all.
The high gloss Alpine white of the genuine lacquer fronts paired with just a touch of Mixed wood reproduction in the Xtra worktop lends a modern, feel-good ambiance to the kitchen.
Overlooked in a corner—not a chance! At once both striking and yet unobtrusive, this kitchen is perfectly integrated into the adjoining living area.