CONCRETE GREY REPRODUCTION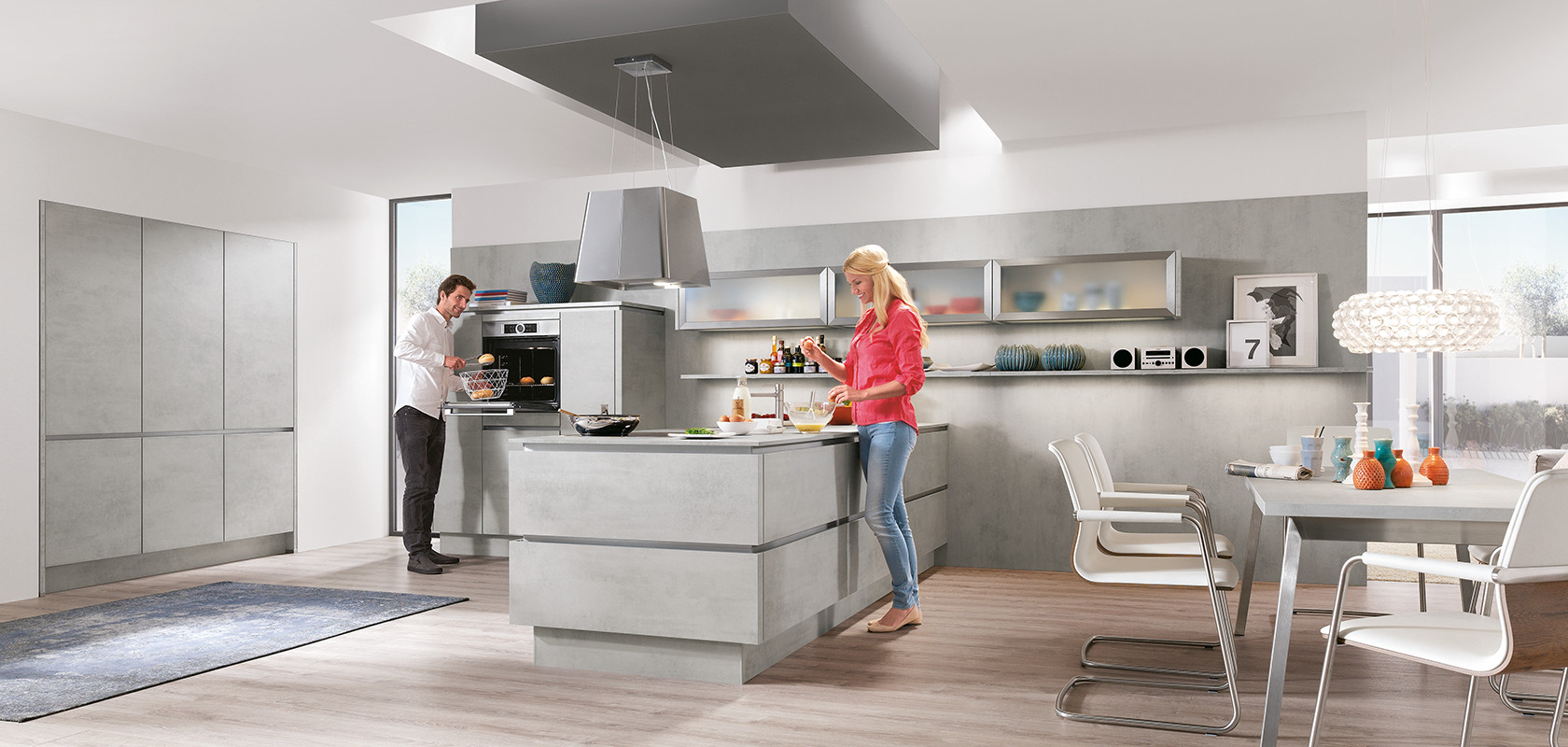 Concrete has established itself not only in architecture, but also in interior design.
The fronts with an authentic-looking concrete appearance are an interesting and easy care material alternative for the kitchen and living area and convey a modern urban feel. Whether a puristic design with exclusively concrete finishes – as in this example – or combined with warm wood, either way, this model achieves a trend-oriented kitchen ambiance.